Freight Forwarding > Air freight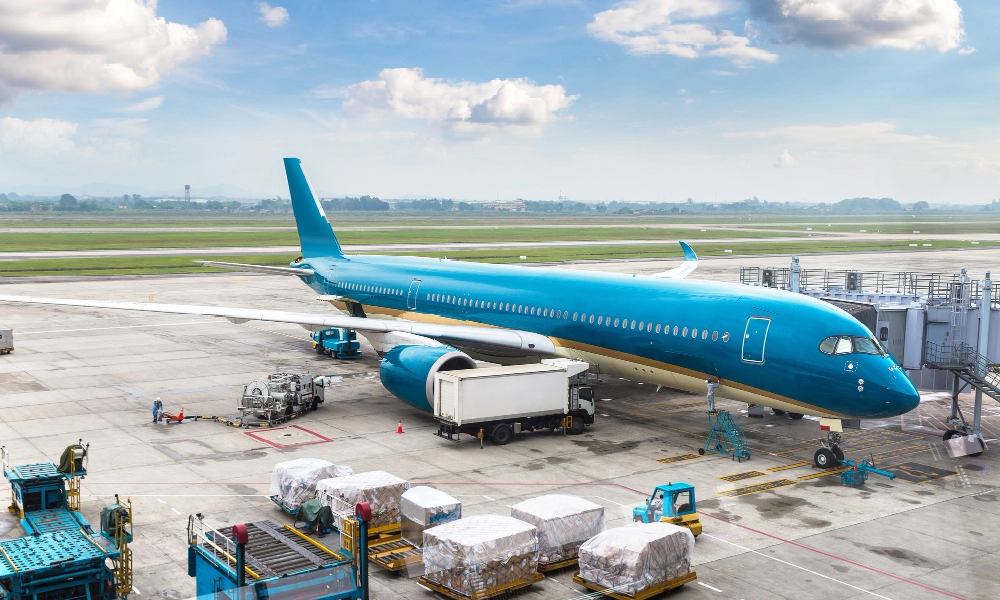 Custom Cargo On Tailored Wings
Air freight, by far, is the fastest means of nationwide and global freight / shipping. Given that all things good come with glaring price tags, air shipping is way more expensive in comparison with sea and land freight.
Driven by the motive of adding more value to our core services, at Reham, we are dedicated to tailoring the best air freight solutions to suit your business and budget. Besides a series of carriers ranging from general and chartered to special carriers for potentially hazardous and environmentally sensitive high value goods, we also offer you extensive choices on expedited, standard and deferred services, at costs specially planned to ease your expenses.
Being technologically fortified, our air-freight infrastructure is backed by cutting-edge automation that adds lightning speed to otherwise time-consuming ground-processes like paper-work, compliances, clearances etc.
It is simple, effective and easy, and we are always available 24/7 to address your queries.
Reach destinations faster with quick and safe shipping routes

Pick the best-fit carrier from an extensive range of carrier choices

Ship high-value goods worry-free with high-level transit security

Smooth handling of necessary documentations

Gain more control over shipping with extended flexibility and customization benefits

Save more with competitive freight rates
Our fully licensed and accredited cargo agents have successfully handled hundreds of air shipments from hundreds of businesses till date, winning us lasting trust and loyalty from clients.
Need to know more? Need to share? Download our brochure 'here'.