Reham Shipping
Agency LLC
Smart solutions that save time, efforts and money.
Reham Shipping
Agency LLC
Smart solutions that save time, efforts and money.
Reham Shipping
Agency LLC
Smart solutions that save time, efforts and money.
Connecting the dots between
dock to door'
Let The Heavyweights
Lift The Heavyweights
Adaptable Movement Of Freight
At Great Rates!
Fast And Flexible Fulfilment
For Flourishing E-Commerce
Different Borders? Perplexing Rules? Strict Customs? Our Expertise Has Your Back!
Agile Fulfilment For
Flourishing Businesses
Get Creative Contrasts United For Picture Perfect Promotions
Preserving Perishables To Perfection We Let Greens Stay Greener For Longer
Accelerate Your Business Growth with Our Innovative Tech Solutions.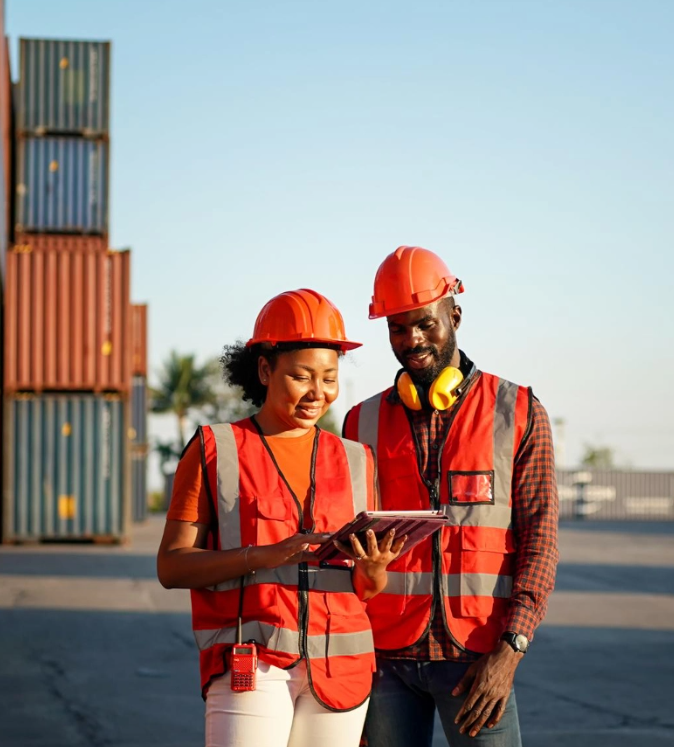 Efficient, Intelligent, Effortless Logistics For Growing Business
Reham Shipping Agency LLC, a part of Al Raham Group, is one of the fastest growing logistics and technology support companies based in Dubai. Our extensive range of services including air / sea / overland freight, warehouse management, B2B / B2C fulfilment, E-commerce services and more are fortified with world-class, efficient, intelligent and cost-conscious automation technology, making us one of the most trusted global logistics hubs for our valued clients.
At Reham, we are backed by the mission to provide services of the highest quality to our customers. We emphasise strictly on speed, punctuality, productivity and effectiveness through smooth and error-free operations carried out by our team of highly trained and experienced Consultants, Managers and Ground staff.
A thoroughly rewarding experience with Reham! Cheers to the team for their brilliantly inventive promotional packaging strategies that got a section of nearly shelved products completely sold-out within 98 days that too with 3.8% additional profits. We are very grateful that they were flexible enough to adjust our requests for modifications in a 44-hour span. We fetched phenomenal response from the social media as well. A big thumbs-up for Reham.
Collaborative Packaging
Vice President of Product Development at Leading Cosmetics Brand
We experienced an additional 7.3% reduction on our warehouse labor costs within the first quarter of integrating with Reham's warehousing tech solutions. We highly appreciate that the team worked out a custom warehousing package for us that is 100% relevant to our business nuances and has ample room to add more features to accommodate our business expansion by April, 2024. Delighted to enter into a long-term partnership with Reham.
Tech Support
CEO of Fastest Growing Ecommerce Company
Thanks to Reham's custom brokerage service, we managed to ship our high value product consignment to Denmark and Norway smoothly, easily and right on time. I was surprised at their tech supported agility and bare minimum paperwork. We had a great experience working with and learning from a proficient team of experts. Highly recommend!
Custom Brokerage
OP Head of Leading Distribution Company